Covington Appoints New Chief of Police and Director of Public Safety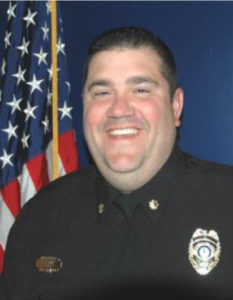 (Covington, VA) – City Manager, Krystal M. Onaitis, today announced the appointment of Christopher J. Smith, as Covington's next Chief of Police and Director of Public Safety. Smith, a New Jersey native most recently with the City of Covington's Police Department as Interim Chief, was hired for his experience within the department, as he has held nearly every departmental position during his 15 years of service. Smith has served has Interim Chief of Police, since February 2019, during which he worked to grow and improve various programs, such as having School Resource Officers in schools full time and Shop with a Cop. He has also served in the United States Air Force, where he served in law enforcement on law military bases. In the Air Force he met his wife, Emily, a Covington native, with whom he has three daughters – all are involved in the community. "In assessing the community and needs of public safety within the City, I am confident in Smith's ability to lead our first responders as we move to engage our citizens and volunteers in new ways." said City Manager. "I am excited at what Smith has to offer based on his vision and commitment to Covington, I am eager to work with him in his new official capacity." Smith will officially start as Chief of Police and Director of Public Safety on January 1st. "I am excited to serve in this new position as I further my service to the community I call home," said Smith. "Covington is a beautiful and historic community with much to preserve and much to offer; and I am so eager to begin." The public is invited to attend a meet and greet followed by a public swearing-in prior to the upcoming work session scheduled for January 7th.ext here.
Covington Division of Police
333 W. Locust Street, Covington, VA 24426
Dial "9-1-1" for All Emergency Calls
Non-emergency calls: (540) 965-6333
Police Administration: (540) 965-6331
Mission Statement:
A Strong Commitment to Community Policing and Crime Prevention
Community Policing is a philosophy based on forging a partnership between the police and the community, so that they can work together on solving problems of crime, fear of crime and disorder, thereby enhancing the overall quality of life in their neighborhoods.
The Covington Police Department embraces a philosophy of Community Policing, an important policing/community partnership that has proven to prevent and reduce crime. This partnership is accomplished in a variety of ways, and is shared by the Crime Prevention Officer.
Criminal Investigator:
Mission:
The mission of Covington Police Criminal Investigative Services is to collect facts and evidence leading to the identification, arrest, and conviction of criminal offenders within the City of Covington. The criminal investigator is also tasked with the responsibility of correctly obtaining and handling information supplied by victims and witnesses after an offense is committed. Proper collection, documentation, preservation and submission of physical evidence to the forensic laboratory is also a major portion of the investigators duties.  The investigator also organizes and presents facts to the Commonwealth Attorney and the Courts for successful prosecution of offenders.
Office of Criminal Investigations:
Covington Police Department
333 W. Locust Street
Covington, Virginia  24426
Telephone: 540-965-6339
Fax: 540-965-6334
E-mail:   crimestoppers@covington.va.us
Animal Control
The Police Department is responsible for animal control within the city limits of Covington. The Covington Division of Police takes a collaborative approach to addressing animal complaints. While the animal control law enforcement officer's primary role is to handle all calls for service concerning dogs at large, wild animals and other similar complainants. Each shift has an officer that can handle some basic animal control duties. The ACO receives training through the department and the Cardinal Criminal Justice Training Academy and departmental Field Training Officer's. The ACO  has several other additional duties assigned to him such as traffic enforcement, directed patrols and parking enforcement in the downtown area.
The ACO works a varied schedule based on call volume Monday through Friday and can be reached by calling the police department at 540-965-6333. During working hours, the ACO handles anywhere from 70-100 calls per month and picks up on average 20 stray cats and dogs per month.  Animals captured by the ACO are taken to the Alleghany Humane Society. Dogs are held at the shelter for 10 days then placed up for adoption to the public. The shelter can be reached at (540) 862-2436.
The main purpose for animal control is to ensure that citizens are safe from animals, domestic and wild, and that animals are safe and properly cared for.
The City of Covington does have a leash law that requires that dogs must be restrained from running at large in public areas.
Questions concerning animal control issues may be directed to the ACO at the police department during normal working hours at (540) 965-6333.
Wish to make a complaint?
If you wish to make a complaint about the actions of a police officer or about any aspect of police operations, please:
Click on the link below and print out the Citizen Complaint Form.
or
Stop by the Police Department and request the Citizen Complaint Form.
After you complete the form, you can email to policeadministration@covington.va.us or you can drop it off to a supervisor at the police department. All complaints will be investigated and the Chief of Police will contact the complainant within 30 days with a disposition of the investigation. The Chief of Police may contact the complainant in person, over the phone, by letter or by email.
OFFICER COMMENDATION
Serving the public as a Police Officer can often be a thankless job. At the Covington Division of Police we know our officers go above and beyond on many occasions. If you have a positive encounter with a member of the department please download the form below and fill it out. It can be scanned and emailed to policeadminstration@covington.va.us, or dropped off at the police department.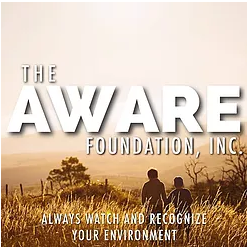 THE AWARE FOUNDATION, INC.
THE AWARE FOUNDATION, Inc. IS A NATIONAL 501(c)(3) nonprofit organization. The founders, officers and members of The AWARE Foundation, Inc., will strive to create a culture whereby we work tirelessly for the silent voices of the missing, endangered and murdered.
The AWARE FOUNDATION, Inc. will list information of missing persons on its website to assist Police departments in trying to locate such persons.