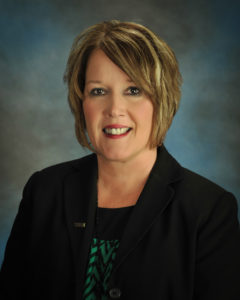 Mrs. Betty Leitch is the General Registrar for the City of Covington and was appointed on August 1, 2006.  Mrs. Leitch is married to George Leitch and they have two children, Joey and Hannah.
The office registers all voters in the City of Covington and others throughout the Commonwealth of Virginia.  All election and returns for city, state and federal elections are handled by this office.  Poll workers and election officials are appointed and trained by the registrar and the electoral board.  As of August 1, 2005, the City of Covington has 3,626 registered voters with five voting precincts.  The office is located at 515 E. Pine St. at the Jeter Watson Center in Covington and is open Monday through Friday, 9 a.m. - 5 p.m.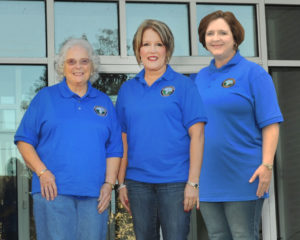 (left to right) Alta Wolfe, part-time Assistant Registrar, Ms. Leech, Registrar and Kyla Crosier, part-time Assistant Registrar.
For more information dial (540) 965-6380; Fax (540) 965-6362